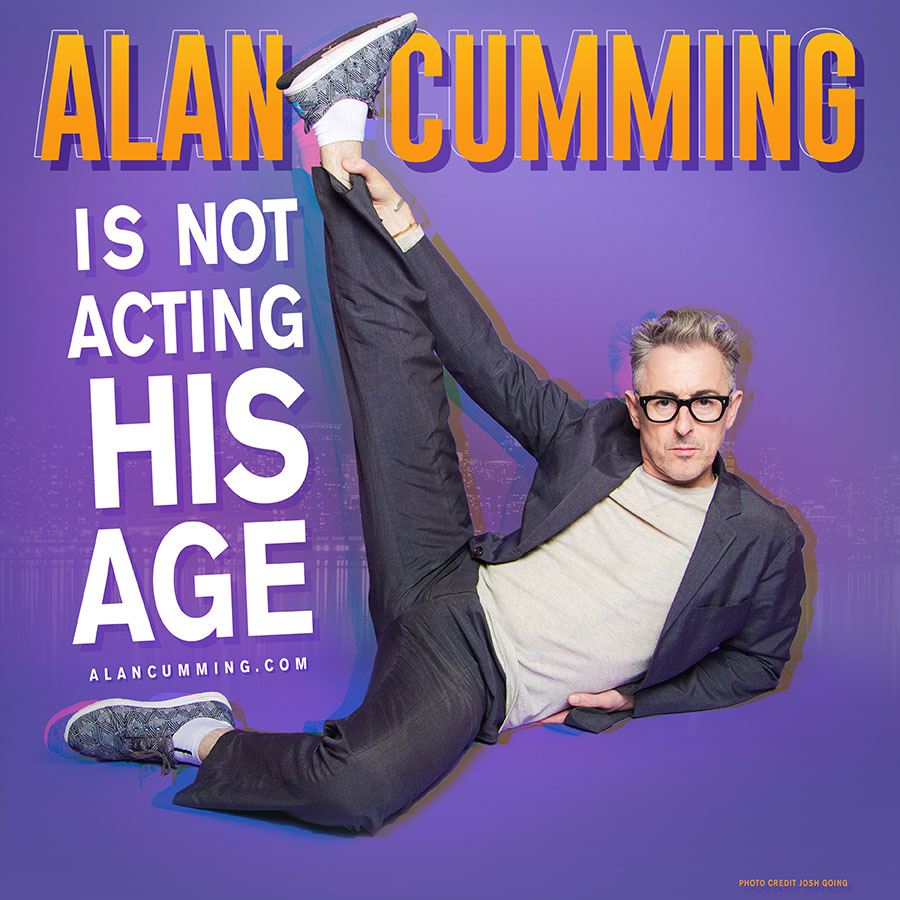 Alan Cumming Is Not Acting His Age
The Studio at Mizner Park will welcome two-time Tony Award® winner and five-time Emmy® nominee Alan Cumming, with his cabaret show, "Alan Cumming Is Not Acting His Age," on Saturday, April 22 for two shows at 6:30 p.m. and 9 p.m.  
This intimate evening will give audience members a chance to see this remarkable performer up-close and personal. Cumming brings his puckish, eclectic spirit and joie de vivre to a mischievous exploration of that most communal of pastimes: aging. Cumming has performed in concert halls across the globe, including the Sydney Opera House, London Palladium, Hollywood Bowl and Carnegie Hall. A multi-talented star, Cumming has played God, the Devil, Hitler, the Pope, a teleporting superhero, Hamlet, all the parts in Macbeth and the Emcee in Cabaret in the West End and on Broadway. 
His most recent projects include The Traitors, Marlowe, starring alongside Liam Neeson Jessica Lange; and My Old School on Hulu.
Tickets: $160-$100 plus taxes and fees.