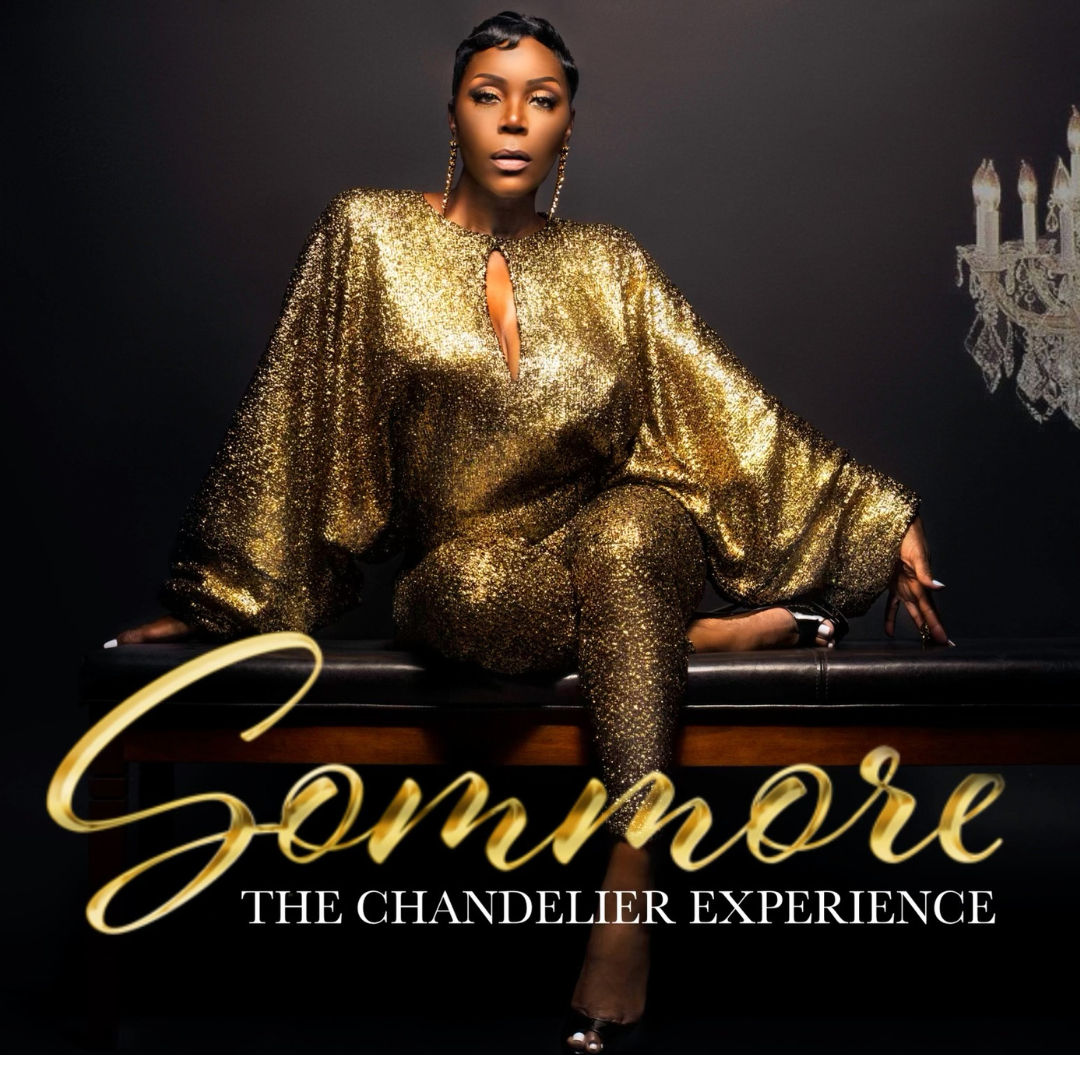 Sommore
Come see Sommore, the undisputed "Queen of Comedy" at The Studio for Two Nights Only!
August 26 and 27, 7:30 pm and 9:30 pm
VIP Tickets $50 plus taxes and fees, general admission $35 plus taxes and fees
This trendsetting, highly acclaimed veteran entertainer is widely considered one of America's top funny women. With a winning combination of class and sass, Sommore offers audiences a hilarious, yet piercing look at today's issues from a woman's perspective. She is frank and fearless in her routines, tackling topics that range from the mundane to the controversial with wit, intelligence and style.
Praised by critics, respected by her peers, and adored by a diverse fan base, she performs her stand-up act to sold-out audiences across the country, and she is among the top-grossing stand-up comediennes in the United States and abroad. Oprah Winfrey proclaimed her "a force to be reckoned with in the new millennium."
Born in Trenton, New Jersey, Sommore has had a meteoric rise to the top of her field and has been a trailblazer for women in the comedy business since her beginning in 1995. The comedian, actress, writer, executive producer, entrepreneur, and television host has created an undisputed name for herself as the "Queen of Comedy."
Sommore is incredibly talented, hilarious and has made a mark in every genre of entertainment. The self proclaimed "Chandelier" can be seen in films such as "Friday after Next", "Soul Plane", "Something New" and television series including the Academy Award winning series "The Parkers" and "The Hughleys".
She has been a featured guest on "The Oprah Winfrey Show," "The Tonight Show with Jay Leno," "The View" and "Politically Incorrect with Bill Maher." She was also interviewed on CNN Headline News about her phenomenal artistic and financial success as a comedienne, and was profiled in Comedy Central's "Special Women in Comedy" program.
Sommore has wrote, self produced, and performed in her own one woman Comedy Specials, "The Queen Stands Alone" (2008/Comedy Central), "Chandelier Status" (2013/Showtime), "The Reign Continues" (2015/Showtime),
"A Queen with No Spades" (2018/Showtime) and the most recently "Queen Chandelier" (2023/Netflix). She also self produced and hosted "All the Queens Men" (2018/BET), a quartet of her opening acts she hand-picked to feature in a network televised production.
With her current success, there seems to be no stopping this Renaissance Woman. Her Chadelier Status is shining brighter than ever from center stage, to the big screen, to behind the scenes writing, producing and directing her own path to success. With her fresh approach to comedy, her distinctive style, and her groundbreaking accomplishments in the entertainment industry, she is a true "Queen of Comedy," – a title she plans to hold for years to come.