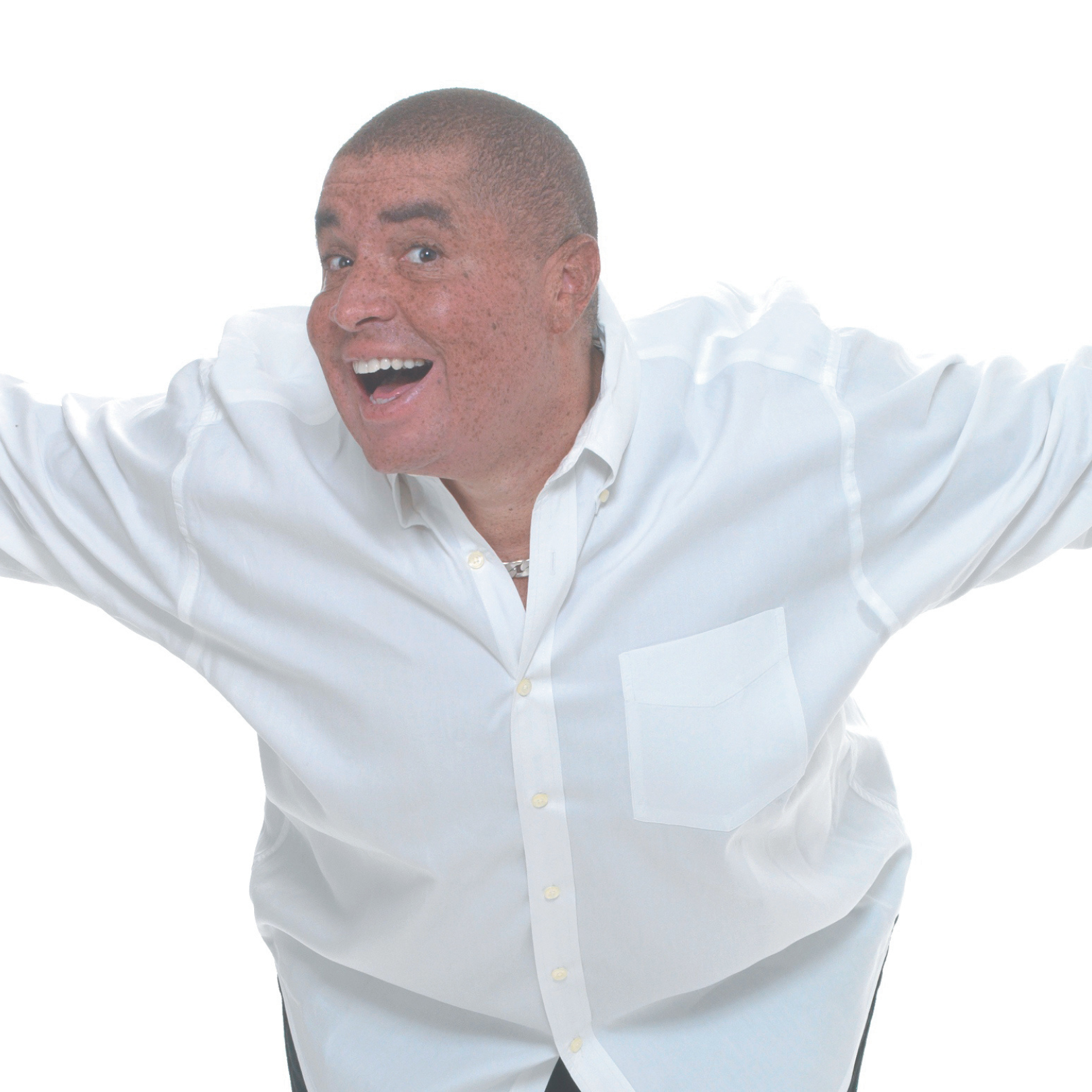 Sarge The Comedian!
LAUGH UNTIL YOU CRY WITH SARGE ON HIS BIRTHDAY! NO GIFTS NECESSARY, JUST BRING A FRIEND THAT'S NEVER SEEN SARGE AND WATCH THEM PLOTZ !
He delights audiences with humor that resonates with audiences of all ages. And he is much more than a comedian – – Sarge is a self-taught piano savant, an author and motivational speaker. His humor comes from a very personal place as his road to success was not a smooth one.
He was born in Miami Beach, Florida during the Civil Rights Movement to a Jewish mother and black father, but given up for adoption soon after birth. Fortunately, he was quickly adopted by a couple who then raised him in Great Neck, Long Island. SARGE was brought up by his parents in an upper-middle class environment, attending the best prep schools in the region.
His artistic talents surfaced on his 6th birthday after his parents took him to see "The Sound of Music" on Broadway. When they returned home from the show, and without any prompting, SARGE sat down at the family piano and began to play songs from the show entirely "by ear". He did this without ever having touched a piano before, and it was at this point that his parents knew they had something special on their hands.
At the fresh age of seven, SARGE would entertain in between hands of his grandpa Herman's card games by doing impressions and jokes on cue. It was also at this time that his grandfather took him to shows in the Catskill Mountains, which was the live entertainment capital of New York State.
Saturday June 3, 7:30pm
Tickets $35-$55 plus fees and taxes. Tickets On Sale 9 am Friday, April 28th!