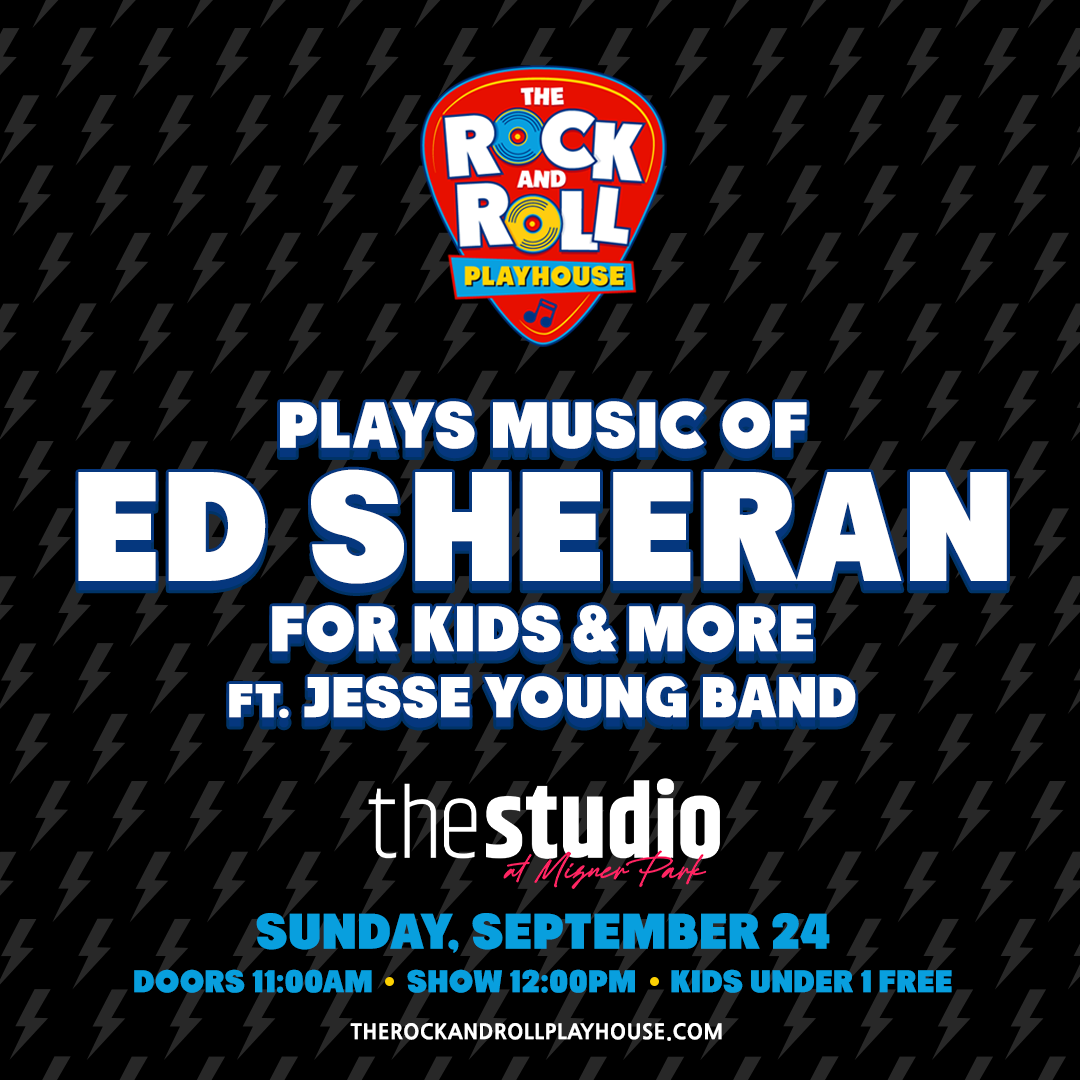 The Rock and Roll Playhouse Plays Music of Ed Sheeran Feat. Jesse Young Band
Founded in 2014 by independent concert promoter Peter Shapiro and educator Amy Striem, The Rock and Roll Playhouse is the largest national kid-friendly live concert series having performed to hundreds of thousands of kids and their families. It has hosted over 1,000 shows in more than 35 leading live music venues across the United States, filling the void for shared musical experiences between parents and children across the country.
Performing songs created by the most iconic musicians in rock history, The Rock and Roll Playhouse band offers its core audience of families with children aged 1-7, games, movement, stories and most importantly an opportunity to rock out. It allows parents to enjoy the music they love while little fans are encouraged to explore their creativity and have fun! Check out this gallery of photos from last season's RRPH at The Studio!
Sunday, September 24th, 2023, 12:00pm, Ages 3-7, Children Under 1 are free!
Tickets $12.50 plus taxes and fees.